Don't forget! School picture day is Monday. Monday is also Wear Your Favorite Team Jersey Day for Spirit Week.

Greetings everyone! Tonight is our final home volleyball game. Our ladies have been doing such a great job this season, and we will be celebrating all of our 8th grade volleyball players tonight. 8th graders, thank you for your leadership, dedication, and positive positive energy through the years. You ladies set the standard for the volleyball program! Congratulations on such a successful year, and we look forward to see you all there tonight!

School picture day will be Monday, October 3.


It's Monday, and schedules have changed! Our volleyball girls will be traveling today (Monday, 9/26) to play against Fair-Mont-Egan. The game on Tuesday, 9/27, has been CANCELLED. Instead there will be a practice from 3:30pm-5:00pm. Wednesday will also be a practice from 2:45pm-5:00pm. Thursday we play at home against Helena Flats, and we will have an open gym from 3:30pm-4:30pm on Friday! Have an awesome week everyone!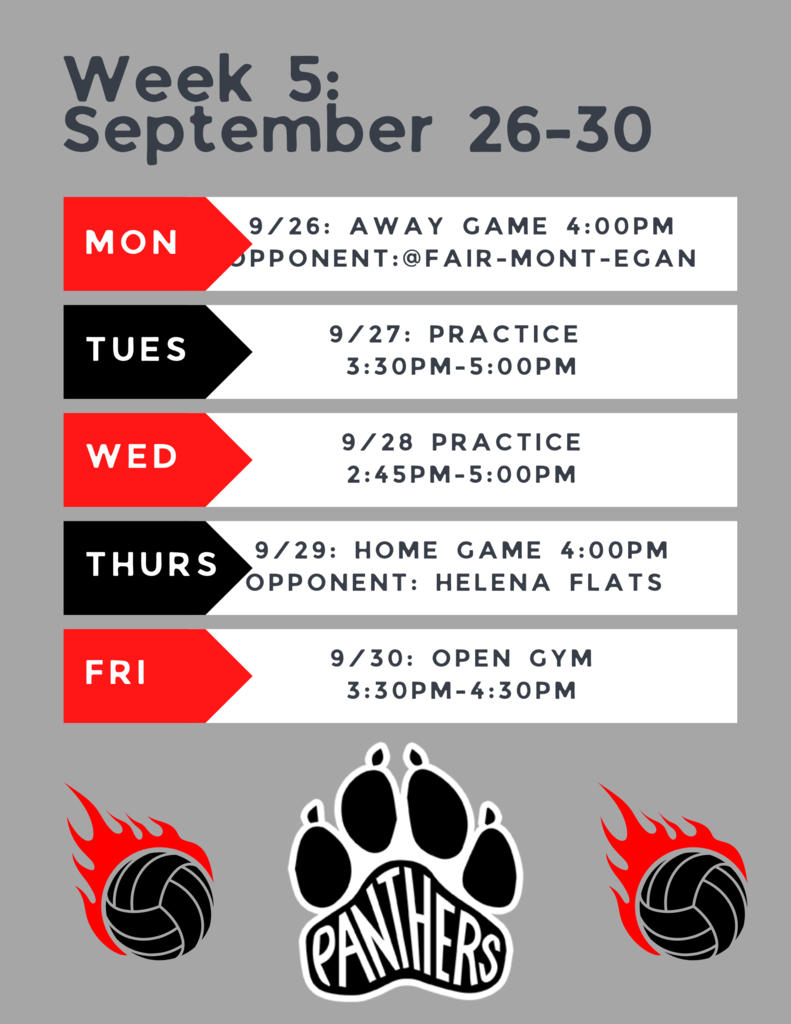 Reminder.....time to get those lunch order filled out. This will be for the weeks 10/3 to 10/14. Thank you!

What day is it? HUMPDAY! We are halfway through the week. Another grade check has been done. Again our student-athletes are showing what incredible scholars they are! Many came in before school, during their lunch time, and recess to catch up and turn in missing assignments. Your hard work has not gone unnoticed! Great job Deer Park student-athletes. Have a great week and keep up on all of your well earned success!

Hello Families! It is time again to fill out lunch order forms. This form is for the first 2 weeks in October. I will keep this open all week. I think we are off to a great start, and it seems everybody is enjoying hot lunch so far. Thanks to all of you!

Happy Monday! Our awesome volleyball team is doing a bit of traveling this week! Monday 9/19 at 4:00pm ,we play AT Olney Bissell (away game), and this will be a 5/6 only game, but our 7/8 girls will be traveling with them to cheer their teammates on!. Tuesday, 9/20, at 4:00pm, we play at home against Stillwater. Wednesday, 9/21, there will be practice from 2:45pm-5:00pm, and grade checks. Thursday 9/22, at 4:00pm, we play AT Kila (away game). Friday, we will have an OPEN GYM from 3:30pm-4:30pm. This is an optional practice for all 5-8 volleyball players who want to hone their skills a little bit more! Have an awesome week everyone and please travel safe.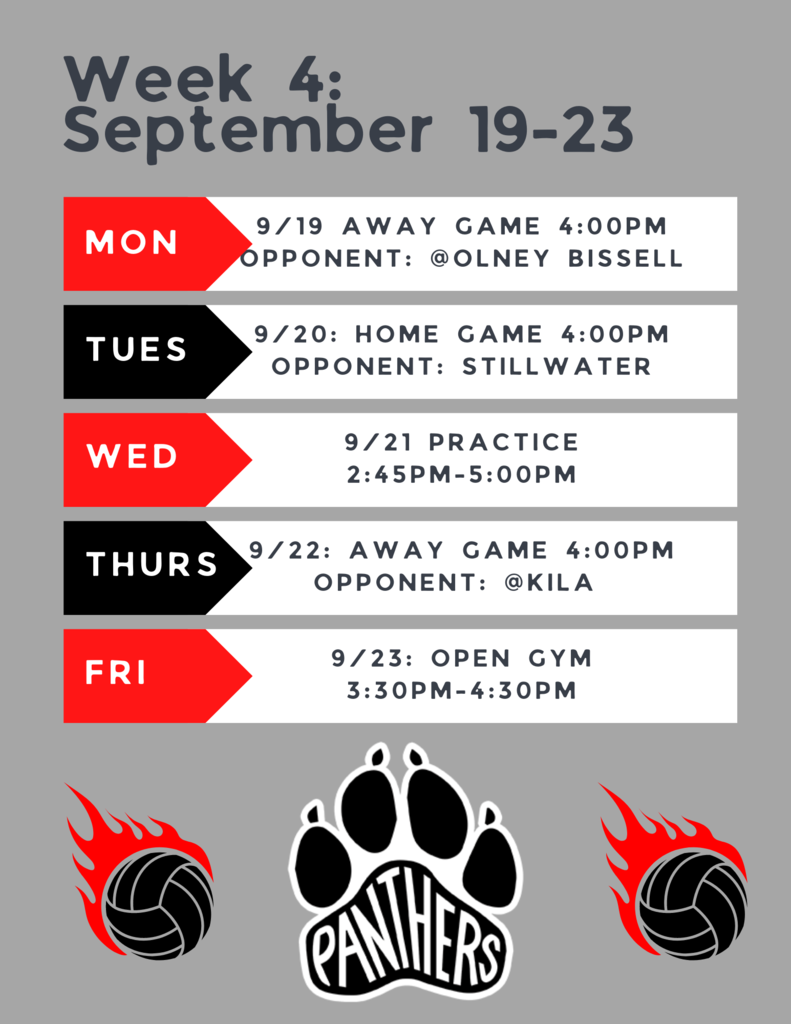 Congratulations to our new Student Council members! Yesterday, the candidates gave speeches and the students voted. Here are the results-- Evelynne Dorr-President Jezanie Brooks-Vice President Ava Scholz-Secretary

WHAT AN AWESOME THURSDAY! Our first grade check took place yesterday, and we have some truly phenomenal student athletes! All students are eligible to play this next week, and they are all working very hard both on and off the court. Great job Volleyball girls and Football boys - keep up the great work! Also, we are short an adult and 8th grade student to run tonight's Volleyball concessions. If you or your student are interested PLEASE get a hold of Mr. Bruce!

Good morning Deer Park Families, It is a very busy week! Grade checks will begin this Wednesday, 9/14, and a quick reminder that all students participating in sports must have at least a C- in all core classes (English, Math, History and Science) to be eligible to play. This week we have three HOME volleyball games and there will be concessions (WOOHOO!). Monday, 9/12, Tuesday, 9/13, and Thursday, 9/15 are all home games. There will also be practice on Wednesday, 9/14 from 2:45pm-5:00pm. Let's cheer our girls on and have a phenomenal week!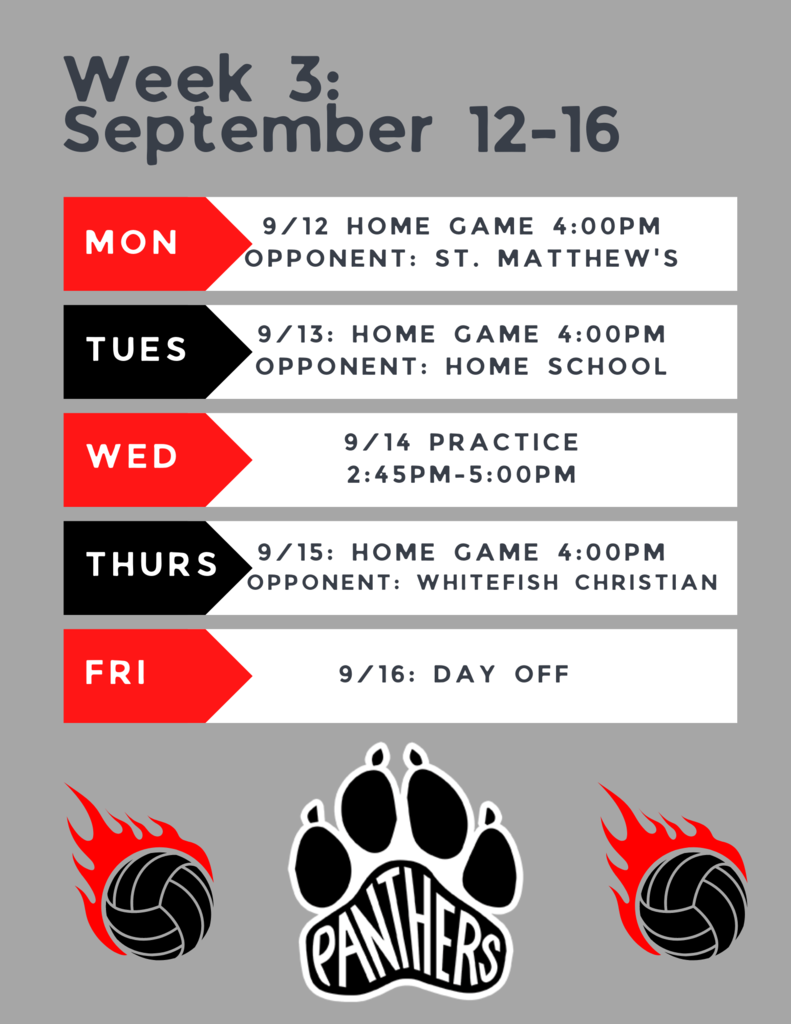 Hello Families. Happy FriYAY! Fill out those lunch orders this weekend, the form is still accepting orders until Monday. Thanks, and have a wonderful weekend.

Interested in being a substitute teacher? Fill out a classified application (Click on "General Information" then "Employment Opportunities") and/or call the office. 406-892-5388. Background check required.

Good Morning! Lets get those lunch orders in, they are due by tomorrow. This order is for the last 2 weeks of September. In the future orders will go out every other week. Thanks so much. Tana

Hello Deer Park families, This is your weekly athletics update! This week we have practice on Tuesday, 9/6 from 3:30pm-5:30pm, practice on Wednesday, 9/7 from 2:45pm-5:00pm, and our first game of the season on Thursday, 9/8. This will be a HOME game against Cayuse Prairie. 5th/6th will start playing at 4:00pm and the 7th/8th grade game will follow. Let's cheer our girls on this week!

Good Morning Families. We have another lunch form to fill out. This will be for the last 2 weeks of September. From here on we will order every other week but because we are just getting started I had to put these out back to back. What a beautiful start to September, have a great day. Tana

Still Open!! We will be able to keep Crash Zone open! Yay! We have been able to fill the afternoons with a couple of part-time people. Thank you so much to those who offered their services! However, we could still use a second person to help supervise the students. Please contact the office if interested. 892-5388

Welcome Back everyone. I think we are off to a great start. Please be sure and check out our website. Any new news is posted there. Also, be sure and check out the lunch program and get those lunch orders in. The orders are starting to come in, good job Panthers!! Thanks.....Tana

Attention families--due to lack of staffing we are in danger of having to close the doors of our AFTERNOON Crash Zone program. We WILL have Crash Zone this week, and I will keep you posted about next week. Our morning Crash Zone is still up and running and will continue throughout the school year. If you or anyone you know might be interested in working in Crash Zone, part-time or job sharing is also an option.

Reminder: If your 7th or 8th grade child is interested in playing sports this year, please remember to get a sports physical turned into the school before the season starts. Students cannot practice until they turn in a current physical.