The Cross Country Meet that is being hosted at Evergreen Jr High tomorrow, May 10, 2022, will be for grades 4-8.

Time for a spring spruce up at Deer Park! Join us on Saturday, May 21st to help with projects around our campus. More information here:
https://www.signupgenius.com/go/9040B4EA4AA29A4FC1-work
Drop by anytime between 9 & 1:30 pm. Not available that day? Check our sign up for more ways you can help. Please help us spread the word! Thank you!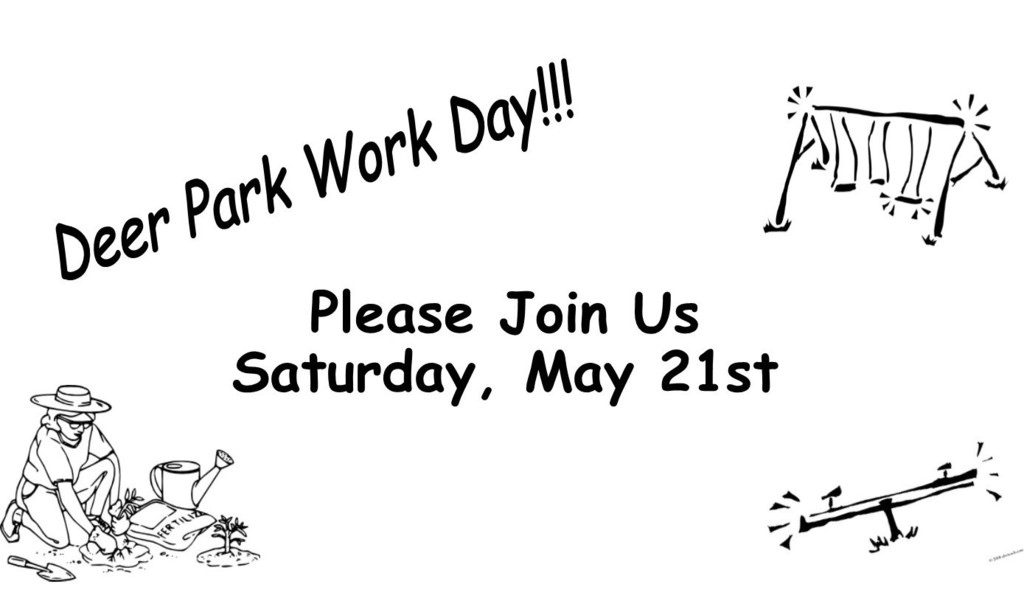 Basketball Awards Night for Deer Park! Wow! What a year! All of our basketball teams were undefeated! Potluck Dinner will begin at 5pm. Please contact Tania Scholz for coordination of dishes. The award ceremony will kick off at 5:30 in the gymnasium. If you have any basketball pictures, please submit them to Ms. Watts for the special slideshow that will be part of the presentation.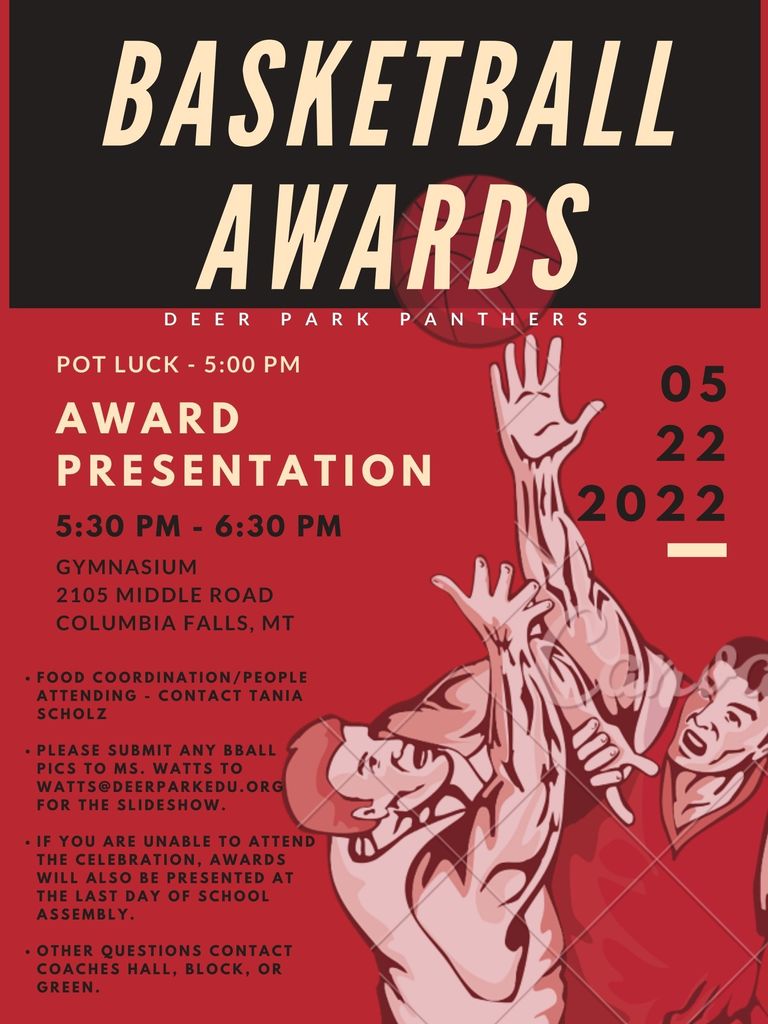 Many thanks to Chris McDonald and Montana CAD for the new wood chips for our playground! Mr. Hall's third graders had a science lesson in preventing erosion while the kindergartners were fascinated by the remote control truck!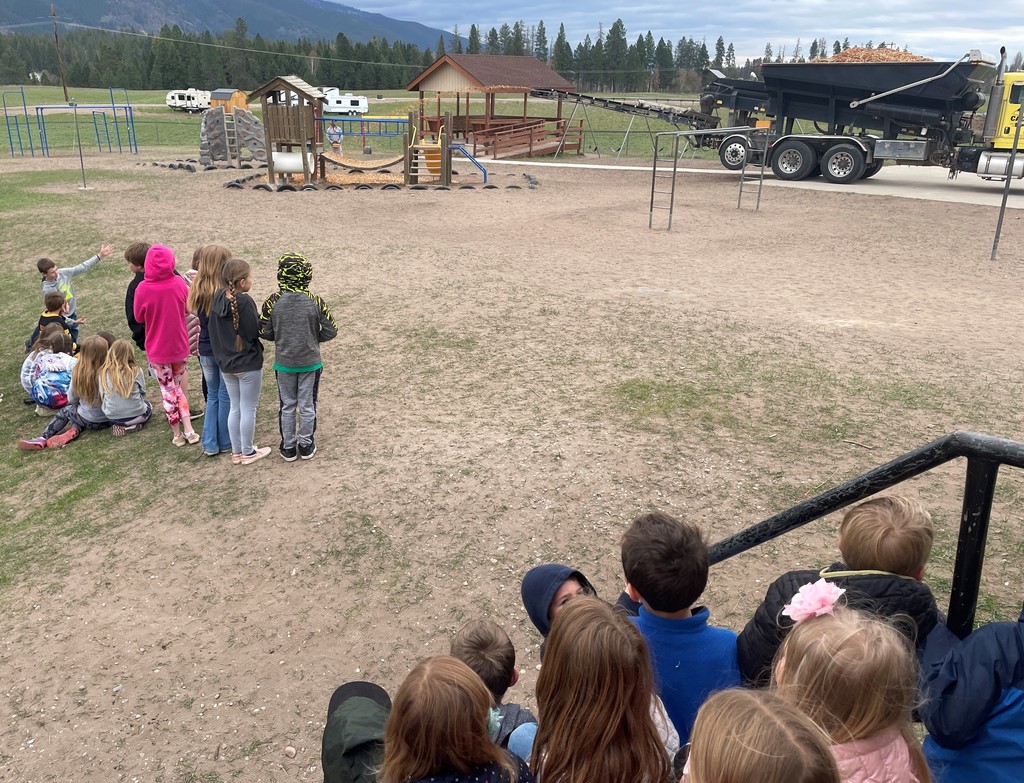 Columbia Mortuary of Columbia Falls, MT honored a great man today, Mr. Jeff Watts. They donated this beauitful bench in his honor. It faces the flags of the country that he fought for and loved, along with the school and his beloved mountains. He is missed.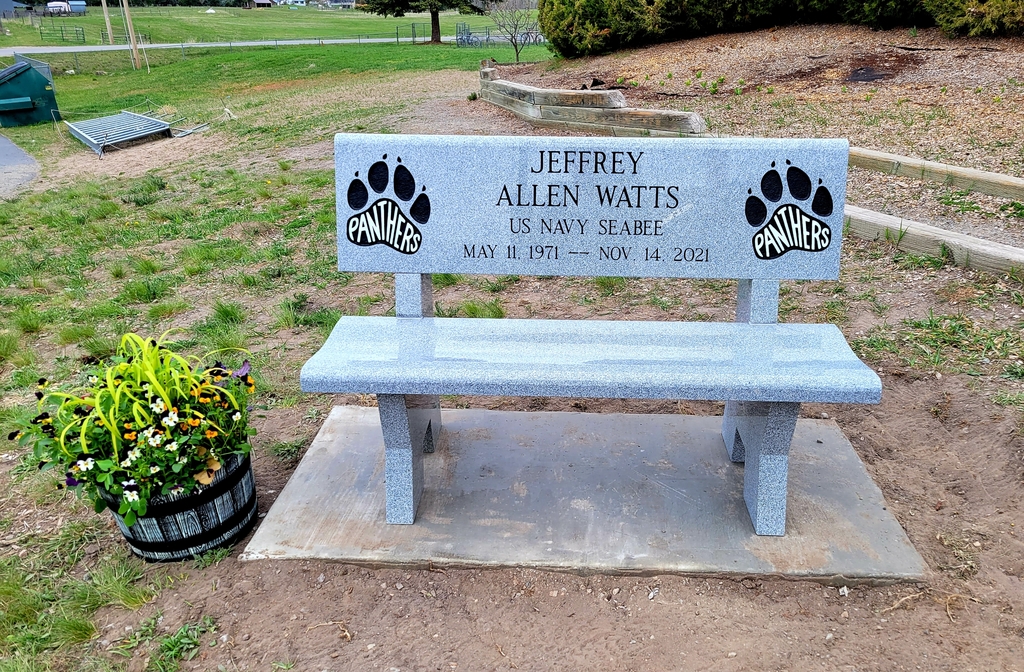 Good Morning and Happy May! It is time to fill out lunch order forms. This form will take us to the last week in May. There will be one more form to fill out before the end of the year, wow!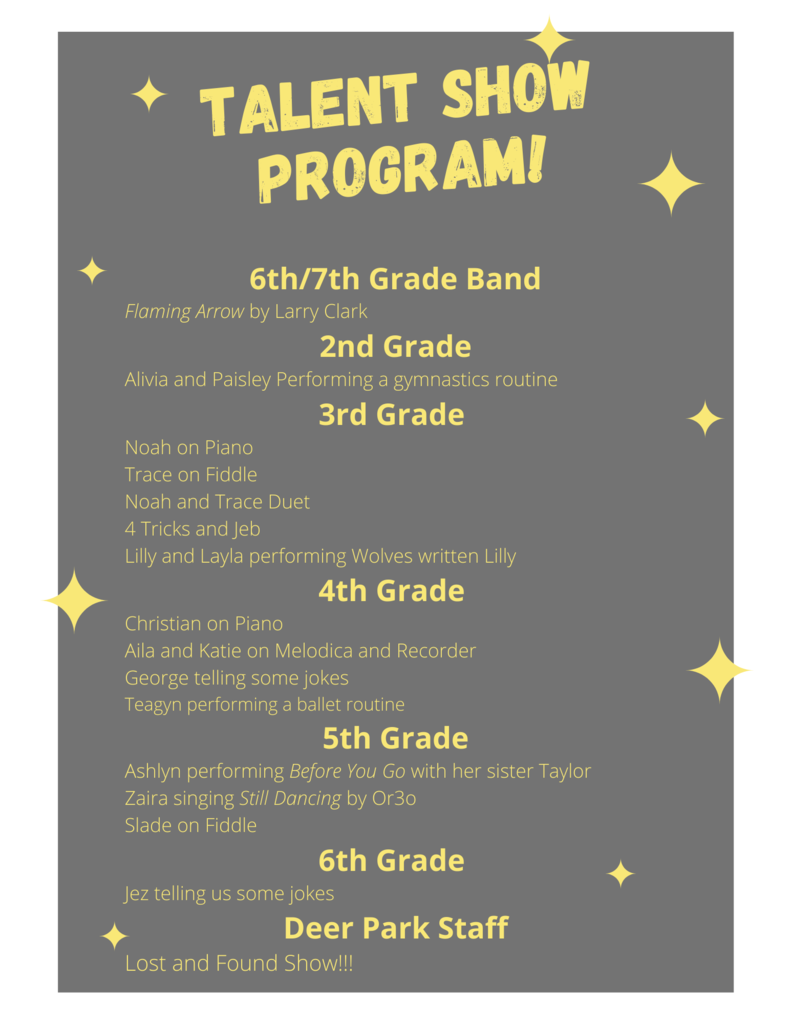 Hi Families! The Talent Show will begin today at 1:30--be on the lookout for a link to watch the live stream. The link will be posted about an hour before the Talent Show starts.

Our kindergarten class visited Mark Hemingway, our neighborhood apiarist to learn more about bees and to enjoy a taste of honey. We now have more appreciation of the important role bees play in our world. Thanks Mark!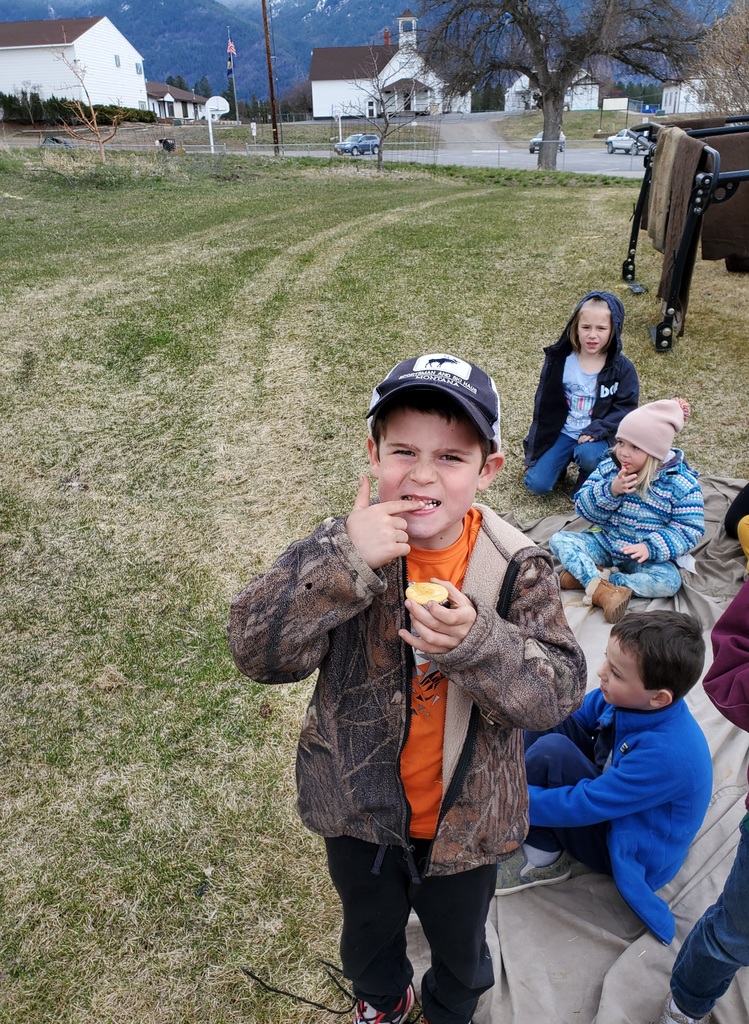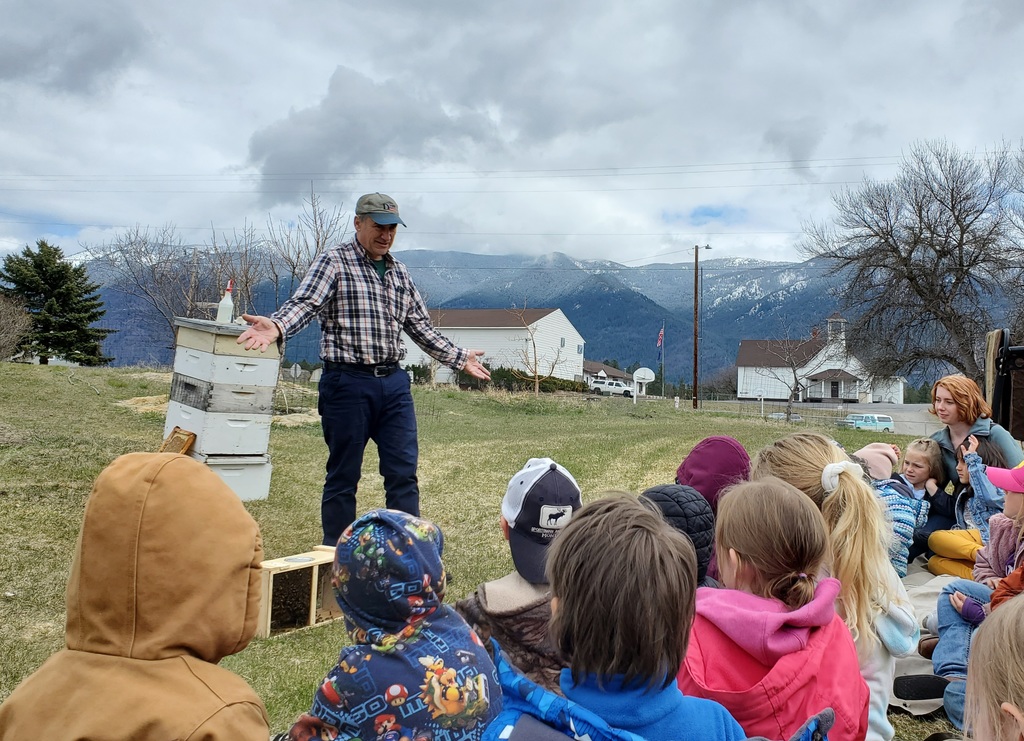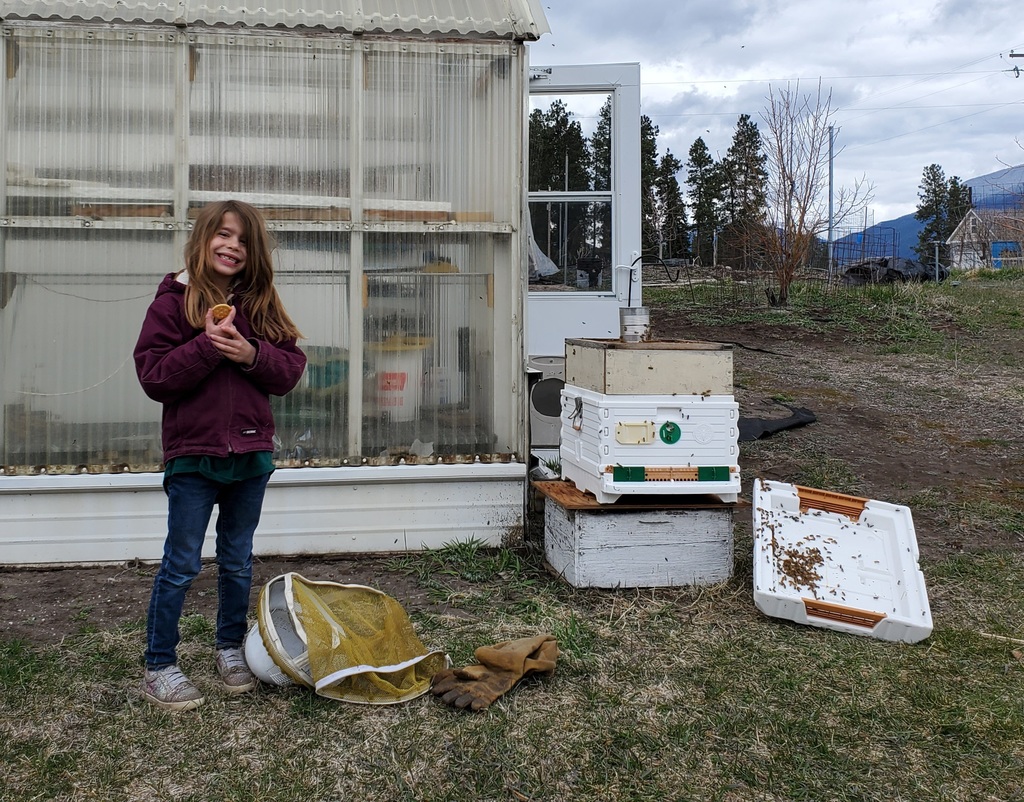 Reminder, Reminder! Time to get those lunch order forms filled out! Thanks and have a great weekend.

Hello Deer Park families. The previous talent show flyers I posted have changed! We will now be hosting our talent show as a Matinee (a show during the day). So the new times are Wednesday, April 27th from 1:30pm - 2:30pm. We will be LIVESTREAMING this event for all to watch from the comfort of you job or home, and if you can join us we would love to have you there! Have an amazing week!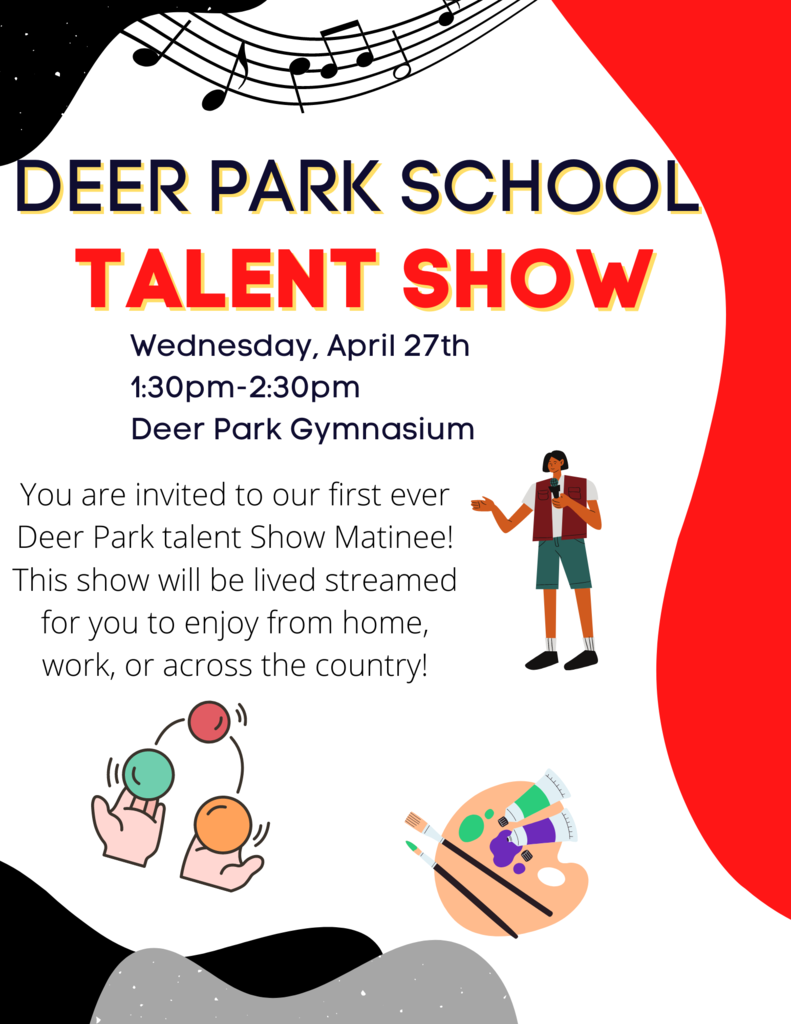 Good Morning Deer Park Families! It is time again to get those lunch orders filled out. These are for May 2-13.

Make sure to check your child's backpack. School registration forms for next year will be going home with the students today.

Hello wonderful Deer Park community! The time is quickly approaching for our Deer Park Talent Show. Come join us Wednesday, April 27th at 5:30pm for an amazing night of your students special talents!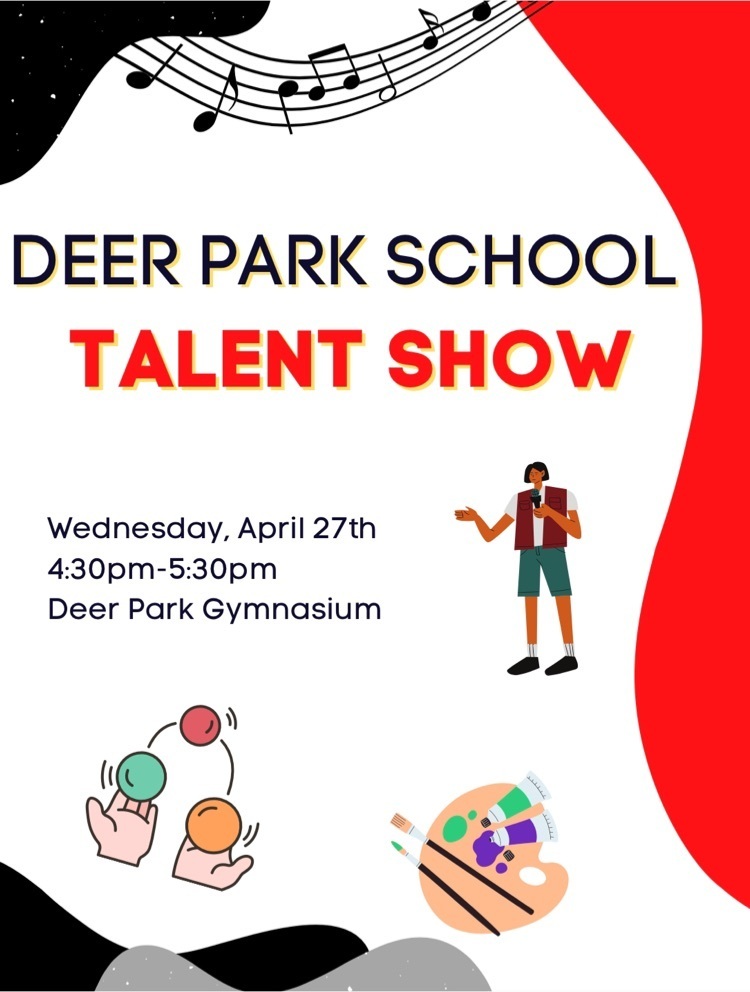 Reminder—Students will be released at 12:30 today for Parent/Teacher conferences.

Don't forget that Book Fair is going on during Parent Teacher conferences, and will be open until 6:30 tonight! Every penny goes towards supporting the Deer Park library book purchases for our students and staff!

Half day of school Thursday for parent/teacher conferences. School gets out at 12:30. Cross country practice will be right after school from 12:30-1:30.

The Cross Country Meet is cancelled today! More information about practice coming soon.